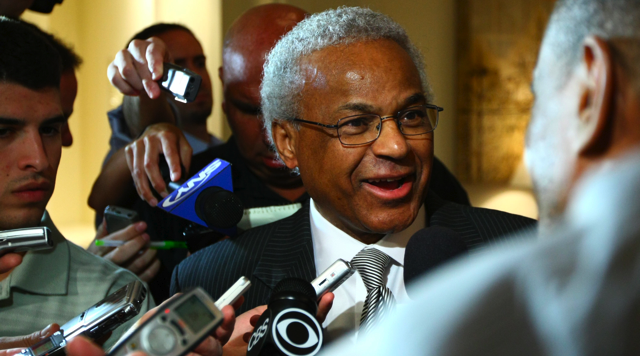 Neilson Barnard/Getty Images
The NBA's owners voted to lock out the players on Thursday, meaning that officially, the league is operating under a lockout.
We're all hearing that term being tossed around a lot. I overheard two guys talking about it at a restaurant yesterday in fact.
"You hear there's a lockout? I can't believe this!"
"Me either. So ridiculous. What exactly does that mean?"
"Something about a Collective Bargaining Agreement. And money."
Pretty much, yeah. But there's more to it than that. What is a lockout? What happens to the players? Why does the league do it? What's decertification?
So I put together a little Lockout FAQ. Hopefully most of your questions are answered here. And in normal language, not lawyer talk that the two guys at the restaraunt would never understand. Keep Reading…