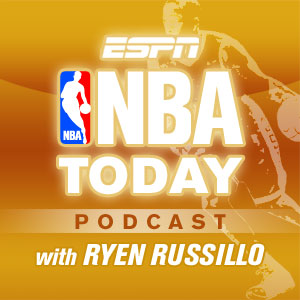 If you're in the mood to hear my voice say things about the Oklahoma City professional basketball team, then you're in luck. Ryen Russillo was nice enough to have me on again to talk Thunder with him.
We talk about perception, if OKC is really a good team and who the real MVP on the team is. Also, I think I mention Jeff Green's name once or twice.
(Also, hugely underrated basketball person? Ryen Russillo. That guy is always on point with just about everything. He really, really knows basketball. And I don't just say that to suck up to him.)
Anyway, have a listen if you'd like.